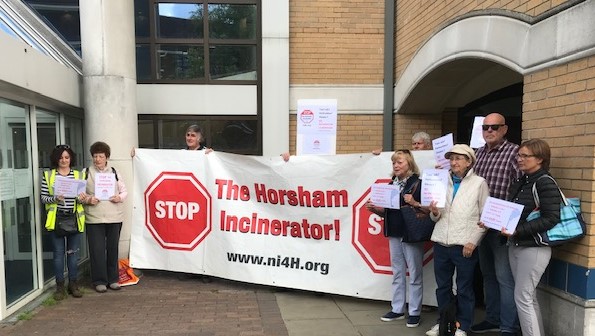 Many thanks to everyone who donated money and supported Ni4H at the Pre-Inquiry Meeting on 6th June 2019. Ni4H was well represented by Nick Grant, a Barrister from Landmark Chambers. We'd love to hear what you noticed and how you felt during and after the meeting. Please comment here or email noincinerator4horsham@gmail.com
Will you please give some money, or give some more money, to help Ni4H have a Barrister and Technical Experts at the Inquiry? Funds are urgently needed by the end of June, so that preparations for the Inquiry can go ahead, on behalf of all the people who oppose the plans.
Ni4H can either be represented at the 3-week Inquiry by a Barrister and Technical Experts as well as local residents who can speak for 3 minutes each or only by the local residents. What could you give up this week and donate the money to Ni4H instead?
DONATE NOW using the links on Ni4H website or contact us to donate by cash, cheque or BACS. Thank you. www.ni4h.org