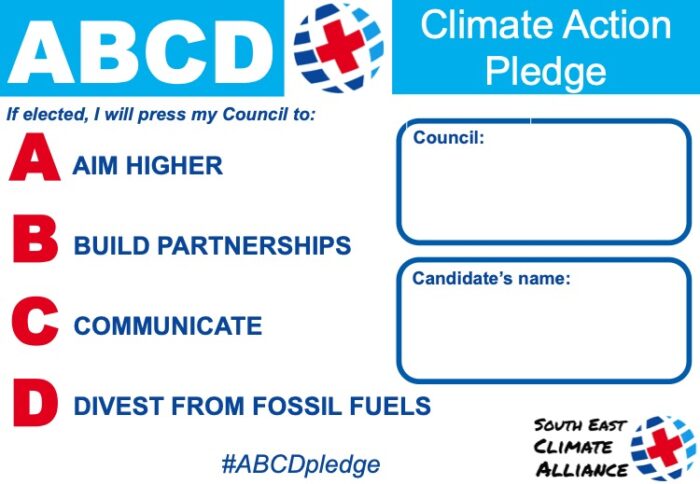 So far 66 candidates have signed the ABCD climate action pledge, agreeing, if elected, to press their council to:
Aim higher
Build partnerships
Communicate and
Divest from fossil fuels
Are your local candidates among them?
What are their views on incineration?
https://bit.ly/ABCDsignatories
'It's misleading' to call the electricity low-carbon, says Ann Ballinger of Eunomia, a sustainability consultancy whose clients include the government. 'You are still burning a lot of plastic to get your energy in an incinerator, so that is pretty similar to burning oil.'

Source:
'Dirty white elephants: Incinerators were supposed to solve the UK's waste crisis. Are they making it worse?'
SourceMaterial in conjunction with The Telegraph, 4 February 2021.
Available from:
https://www.source-material.org/blog/dirty-white-elephants

Official candidate lists are now available on district/borough council websites.
https://seclimatealliance.uk/abcdpledge/