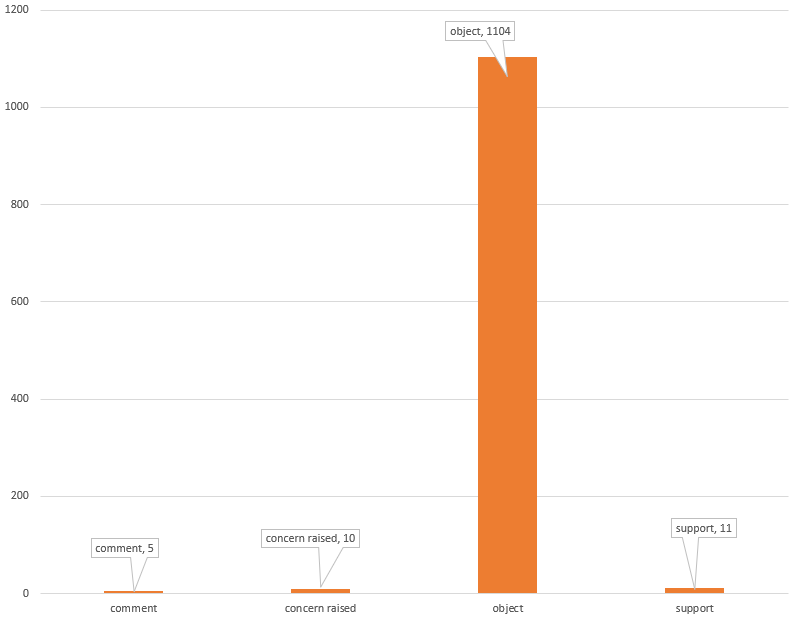 RESULTS
The deadline to submit comments about the planned Incinerator has now been reached. The following chart shows the total number of people that made an online representation categorised by their response.
It is clear more people DON'T want the Incinerator built than those supporting it.
Thank you for everybody that objected to this monstrosity.
#noincinerator4horsham