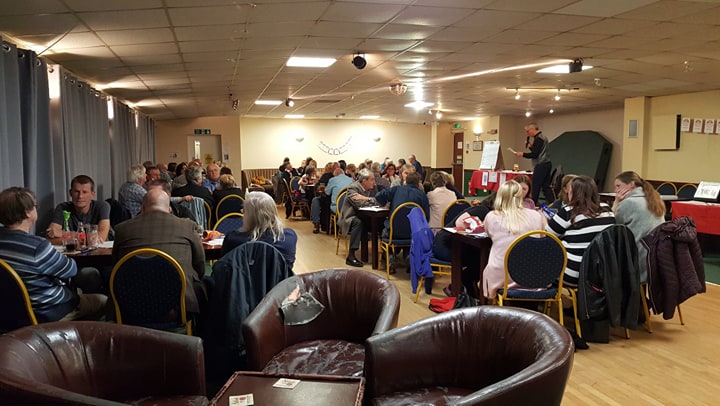 Many thanks to everyone who supported the No Incinerator 4 Horsham Quiz at Roffey Club last night and congratulations to the winning team, Glass Half Empty!
£405.90 was raised from ticket sales and donations. Ni4H now has £4,161 of the £50,000 needed for the barrister and technical experts for the Public Inquiry. The thermometer on the Ni4H website shows the current total funds and pledges.
We need your help to oppose plans for a huge commercial & industrial incinerator, with a 95m high permanently lit chimney (higher than the Statue of Liberty) and 350m plume in rural Horsham.
Please donate money, tell others, like, follow and share Ni4H on Facebook and Twitter, contact us to join our fundraising or leaflet delivering teams. Thank you.