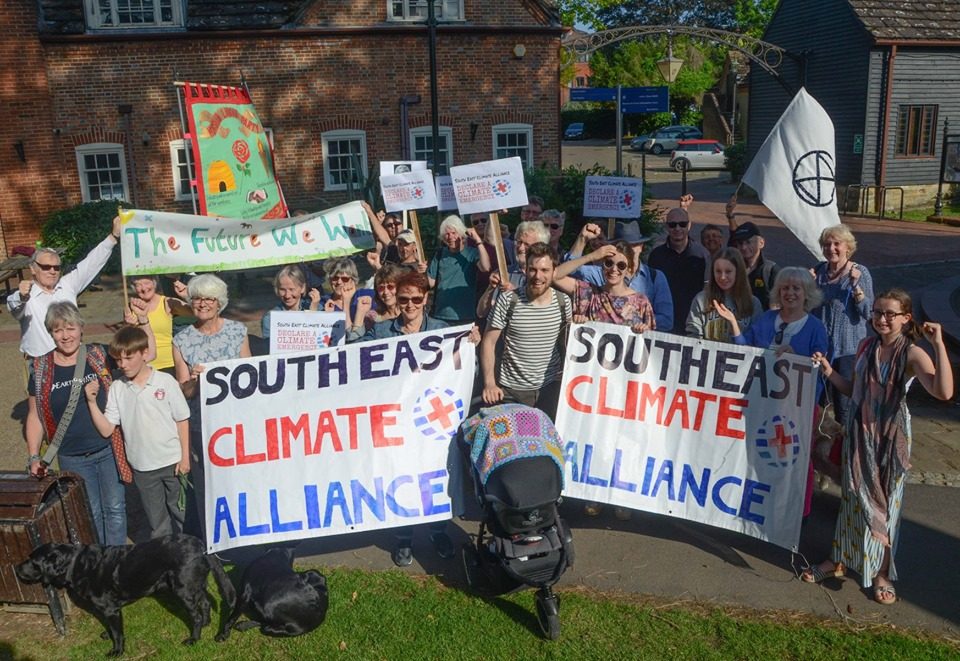 Congratulations Horsham District Council on passing Climate Emergency motion on 26th June 2019!
Many thanks to No Incinerator 4 Horsham supporters who attended the meeting together with South East Climate Alliance, Sussex Green Living and others. Ni4H welcomes Councillor Frances Haigh's proposal to designate 2020 as a 'Year of Green Action'.
The press release about what it all means "calls for a timescale and action plan to be announced as soon as possible, with details of how this new commitment will be brought into the heart of council business."
South East Climate Alliance is a coalition of local environmental, faith and community groups (including Ni4H) across South East England uniting for urgent action on climate change.