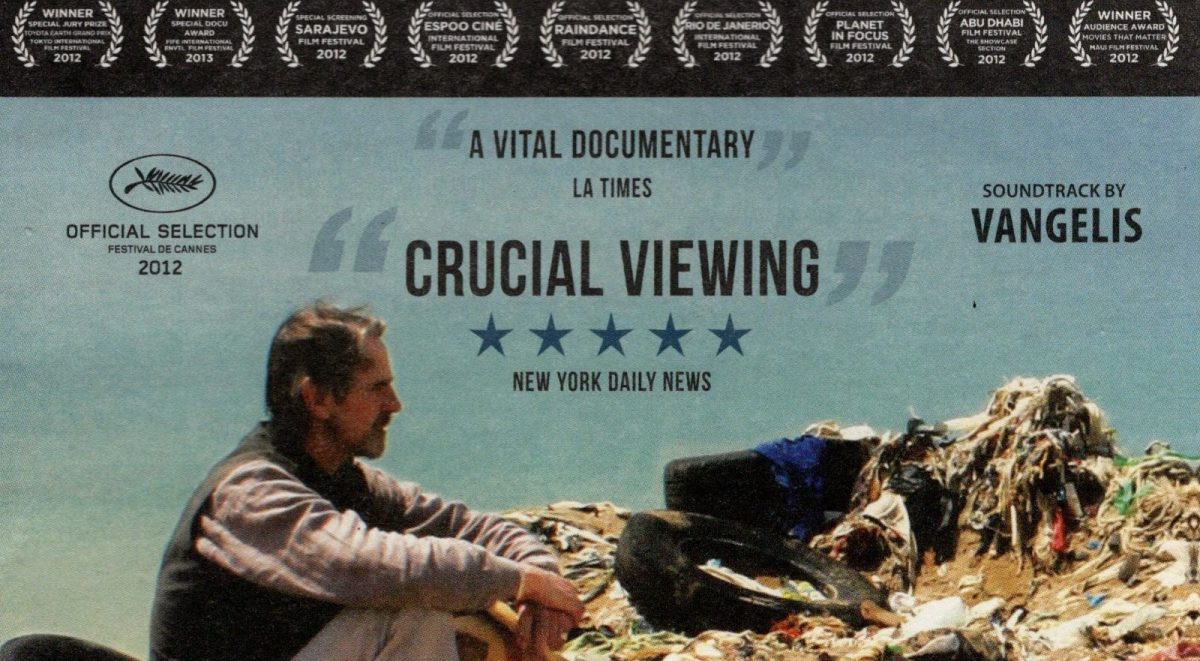 Oscar-winning actor Jeremy Irons has made a financial contribution to No Incinerator 4 Horsham Community Group's campaign. Jeremy, who has appeared in films such as "The French Lieutenant's Woman", was contacted by Ni4H Community Group in the hope of enlisting his support for their campaign on behalf of local residents.
Jeremy also sent Ni4H Community Group a copy of his TRASHED environmental documentary film, with music by Vangelis. The film looks into the effect of toxic emissions from incinerators and reveals the extent our rubbish is affecting us and our planet.
Blenheim Films said: "With the participation of Jeremy Irons, Candida Brady's multi award winning documentary looks at the risks to the food chain and the environment through pollution of our air, land and sea by waste. The film reveals surprising truths about very immediate and potent dangers to our health. It is a global conversation from Iceland to Indonesia between the film star Jeremy Irons and scientists, politicians and ordinary individuals whose health and livelihoods have been fundamentally affected by waste pollution. Visually and emotionally the film is both horrific and beautiful: an interplay of human interest and political wake-up call. But it ends on a message of hope: showing how the risks to our survival can easily be averted through sustainable approaches that provide far more employment than the current 'waste industry'."
The film was officially selected for the Cannes Film Festival in 2012 since when it has been released in over 40 countries and shown at thousands of special screenings, including The UK Houses of Parliament and the European Parliament. The film's trailer is available online: http://www.trashedfilm.com/
Jeremy Irons said: "There is a clear feeling from a growing number of people that the time has come for us all to start to try and change our ways, and to endeavour to live a more careful life."

"We hope the film will demonstrate that by changing the way we live our lives, we can contribute to our own survival and well-being and ultimately that of the planet."
In a Guardian interview in response to the question, "What do you want people to do once they've seen the film?", Jeremy Irons said: "I would like them to research whether there is a waste-to-energy plant (incinerator) planned for their area, and, if there is, to oppose it. … I would like them to lobby their MPs for legislation designed to cut waste and to regulate the production of packaging…I would like them to use their ingenuity to discover how they can reduce waste both at home and in their workplace…And I would like them to tell their friends to see Trashed."
Ni4H Community Group is looking for a local venue to host a public screening of the Trashed film.
Ni4H Chairman, Peter Catchpole said:
"I would like to say a big thank you to Jeremy Irons, one of the UKs most famous and critically acclaimed actors, for supporting Ni4H and making a welcome financial contribution to our funds. Jeremy's boost to our campaign is timely, however, the community continues to be at a huge disadvantage to Britaniacrest, who are making this appeal, as they have very deep pockets and have instructed one of the best QCs in the country to make their pitch. As the Public Inquiry is now only 13 weeks away there is added urgency to raise sufficient money, so that Ni4H can afford a barrister and technical experts, to fully represent local residents in presenting the excellent case we have in objecting to building this huge commercial and industrial incinerator north of the A264 in Horsham.
Rightly people are concerned about their future wellbeing and that of future generations, if the incinerator comes to this area and the wholesale change of character that would be brought to our market town and surrounding villages, particularly Warnham, Colgate and Rusper. If the appeal were to succeed it will negatively impact on many generations of people in our area over the next 30 years.
Recently our local concerns have also been reflected by The Mayor of London, Sadiq Khan, calling on the Government to stop permitting the building of 'archaic' polluting waste incinerators, as he outlined his opposition to a proposed incinerator in Bexley.
My message to our residents is that in order to make our objections as forcefully as possible, we still need to raise more money to fund full representation at the Public Inquiry, so that our powerful reasons for rejection can be given full weight. "
Please donate or pledge money by:
Debit/Credit Card, PayPal or Go Fund Me: via website www.ni4h.org
Bank Transfer to NatWest: Sort Code: 53-50-39 Account Number: 55388027
Cheque payable to: 'No Incinerator 4 Horsham' send to Ni4H Chairman, Peter Catchpole, Northlands House, Northlands Road. Horsham RH12 5PW.
Pledge: send to Ni4H Chairman Peter Catchpole, or email: noincinerator4horsham@gmail.com
ROCK OFF – @ The REC Rooms in Horsham
The Licks with support from Bad Boy Boogie and Flesh Tuxedo on Friday 2nd August 7.30pm – 1am, fundraising for No Incinerator 4 Horsham Community Group.
A fantastic evening of entertainment all for a great cause!
HEADLINING – The Licks featuring Phil Barton of 'The South' a professional rock funky feel good party band.
SUPPORT FROM – Bad Boy Boogie, South East's Premier AC/DC Tribute Band and Flesh Tuxedo, Classic Rock Covers Band.
TICKETS – in advance £10, on the door £15 available from The REC Rooms https://therecrooms.com
More Information: noincinerator4horsham@gmail.com