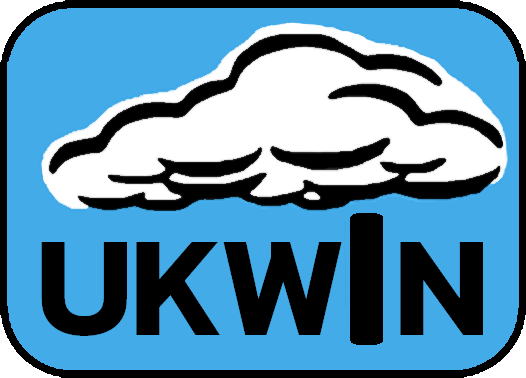 UKWIN celebrates Scotland's incinerator moratorium announcement
The UK Without Incineration Network (UKWIN) applauds the Scottish Government's decision to accept the recommendation of the independent Incineration Review that, effective immediately, no further planning permissions should be granted for new waste incineration capacity.
UKWIN agrees with the Review findings that Scotland still faces incineration overcapacity and that this acts as a barrier to a more circular economy for Scotland.
Today's announcement of a moratorium on new incinerators in Scotland is an important first step towards a viable 'incineration exit strategy'. Whilst we celebrate today's decision we call upon the Scottish Government to take the next steps towards a strategically-planned progressive phasing out of incineration. Such a move would support Scotland's transition to a more circular, and genuinely lower carbon, economy. UKWIN also calls upon the resource and waste management industry, including investors, to get behind the changes necessary to transition away from incineration and towards greater reuse and recycling.

UKWIN's National Coordinator, Shlomo Dowen
Commenting on the potential wider implications of the decision
Incineration rates in England have jumped from less than 10% in 2005 to more than 48% in 2020, with yet more incineration plants currently under construction. However, if we are to recycle 65% or more of our municipal waste then we need to reduce the amount sent for incineration. With Scotland and Wales accepting incinerator bans as both necessary and desirable, we naturally look now to the UK Government to follow Scotland's approach by adopting an immediate moratorium on new incineration capacity in England to prevent new permissions from being issued while the Government considers the compelling case for implementing a more permanent ban.

UKWIN's National Coordinator, Shlomo Dowen

Background
The United Kingdom Without Incineration Network (UKWIN) is a network comprising more than 100 member groups who oppose waste incineration.
UKWIN opposes the incineration of waste, including via gasification and pyrolysis, because incineration depresses recycling, destroys valuable resources, releases greenhouse gasses, and is a waste of money. Incineration has no place in the zero waste closed-loop circular economy towards which we should be working. See: http://ukwin.org.uk/
For more about UKWIN's reasons for opposing waste incineration, see: https://ukwin.org.uk/oppose-incineration/ and for UKWIN's submission to the Scottish Incineration Review see: https://ukwin.org.uk/files/pdf/UKWIN-Submission-to-Scottish-Incineration-Review-February-2022.pdf

To discuss this press release, please feel free to contact UKWIN by email to: coordinator@ukwin.org.uk or by telephone on 01623 640134
Earlier this month the Wildlife and Countryside Link set out the environmental and social harms of incineration, writing that we need a moratorium on new incinerators alongside measures to reduce their harm.
See: https://www.wcl.org.uk/we-need-political-fuel-on-the-fire-to-halt-waste-incineration.asp
The blog, 'We Need Political Fuel on the Fire to Halt Waste Incineration' notes:
The proposed legislation would place a ban on the consenting of new waste incinerators and the expansion of existing waste incinerators, would place a duty on incineration plant operators to better prevent the combustion of plastic waste (with its associated high greenhouse gas emissions), and compel the Government to commission annual independent reviews on incinerator capacity… Although no MPs have taken this issue forward today, there will be opportunities over the coming months for campaigning MPs to advance this cause. We hope this proposed bill can spark a debate on the future role of incineration in England and spur further action on an incineration tax (which can't be introduced as a Private Members' Bill) to ensure that incinerator operators pay for the harm caused by their activities.



Additional Information
Report and supporting documents relating to the Independent Review of the Role of Incineration in the Waste Hierarchy in Scotland:
https://www.gov.scot/publications/stop-sort-burn-bury-independent-review-role-incineration-waste-hierarchy-scotland/