UKWIN and other health and environmental NGOs sent a letter to the UK Government slamming their inadequate response to our 10 point plan to phase out waste incineration and transition to zero waste.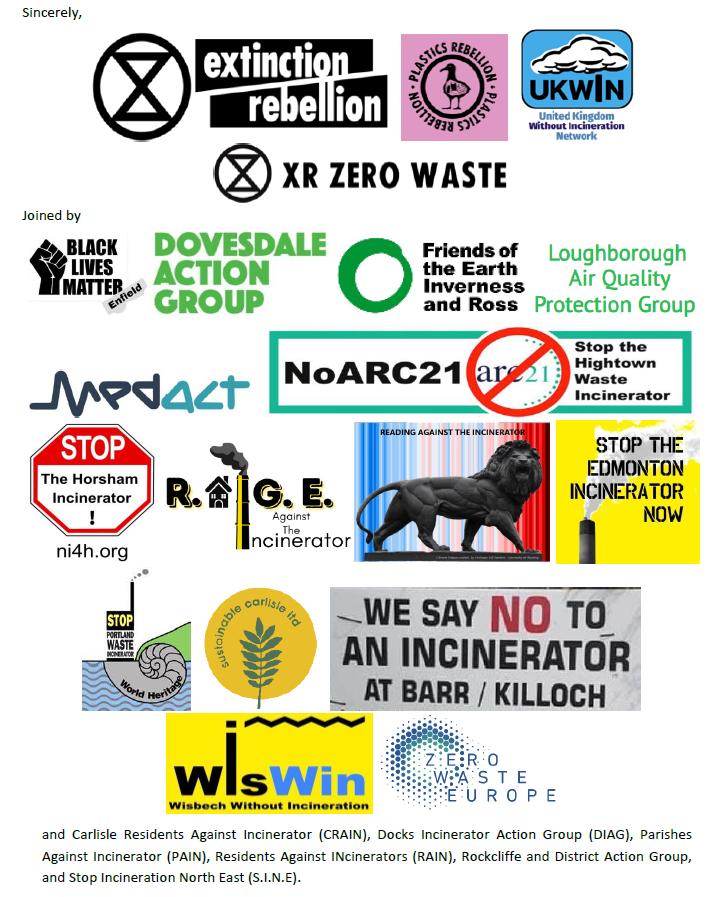 In a forceful response to the Government's failure to implement a 10-point action plan submitted to Prime Minister Rishi Sunak in April 2023, a nationwide coalition of environmental and health watchdogs is accusing the Government of putting forward "specious excuses" for inaction when it should be phasing out waste incineration and maximizing recycling to cut down on emissions.
In a detailed letter published on 10th August 2023, the coalition—which includes Black Lives Matter, Medact, Plastics Rebellion, the UK Without Incineration Network (UKWIN), XR Zero Waste, and Zero Waste Europe, as well as more than a dozen anti-incinerator groups around the UK, including No Incinerator 4 Horsham Community Group —is urging the Government to provide "convincing reasons" for failing to implement the action plan.
The associated press release is available at: https://ukwin.org.uk/files/pdf/2023-08-10-Press-release-coalition-response-to-Pow-Defra-letter.pdf